Our office is on Bridge Street in Gardiner (Route 201), along Cobbossee Stream.  We are between McDonald's hamburger restaurant and the intersection with Water Street (Routes 126 &9); Bridge Street becomes Brunswick Avenue at this junction.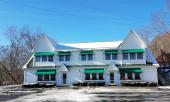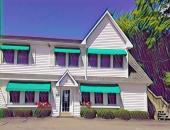 We are across the street from Dunkin' Donuts, Emery's Meat & Produce, and the back entrance to Hannaford.
The building is white with green awnings. Come visit!
Main Office
Phone: (207) 582-1040
Fax: (207) 582-3796
Email: Info@JackSkehan.com
30 Bridge Street Gardiner, Maine 04345